My friend Melissa, the raw food stylist, challenged me to think outside the box & try something new….Here's her challenge…
"On your next manicure polish your 4th finger a different color as a reminder to learn something new about yourself and try new things! Whatever color you choose can serve a different purpose for you personally whether it be a
RED
as a reminder to show more love to people or one certain person. It can be
GREEN
to remember to recycle or eat greens everyday. It can be
YELLOW
to remember to give random acts of kindness to people around you. Maybe your ring finger reminder is meant to bring attention to a bad habit, a new personal goal, or just simply thinking more positive thoughts. Whatever it may be please join me in the fun challenge & post a pic on my wall or on your page showing your color and why!"
Here are my nails!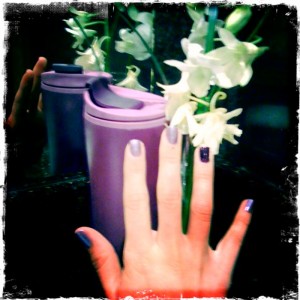 I chose purple because it's my favorite color, so this attracts me to constantly look at my nails. When I look down, the contrasting purple on my ring finger serves as reminder to stay true to all the goals I set this year :)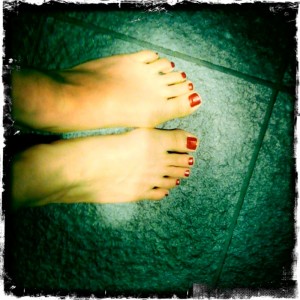 Another thing I love to do on a regular basis is paint my toe nails fire engine red! It's a reminder for me to stay grounded because the color red is associated with the
1st chakra-
the chakra related to being
grounded
in the present moment.